Using an intelligent combination of materials that provide unparalleled benefits, more and more people are choosing composite doors for their homes.
Make your dream home a reality
Offset the cost of your Upgrades with Guaranteed savings on heating
Contemporary
composite doors
Our range of colours, styles and glass options will make your door truly unique and by ensuring that we perfectly match the colour, wood grain and moulding on the glazing cassettes, you can guarantee a flawless finish. When it comes to thermally efficient doors, a Distinction Glass Re-enforced Plastic (GRP) composite door is the best choice you can make. All of our Leaded Glass designs complement our door styles and colours and are triple glazed and laminated as standard for extra security and energy efficiency.
Energy efficient
composite doors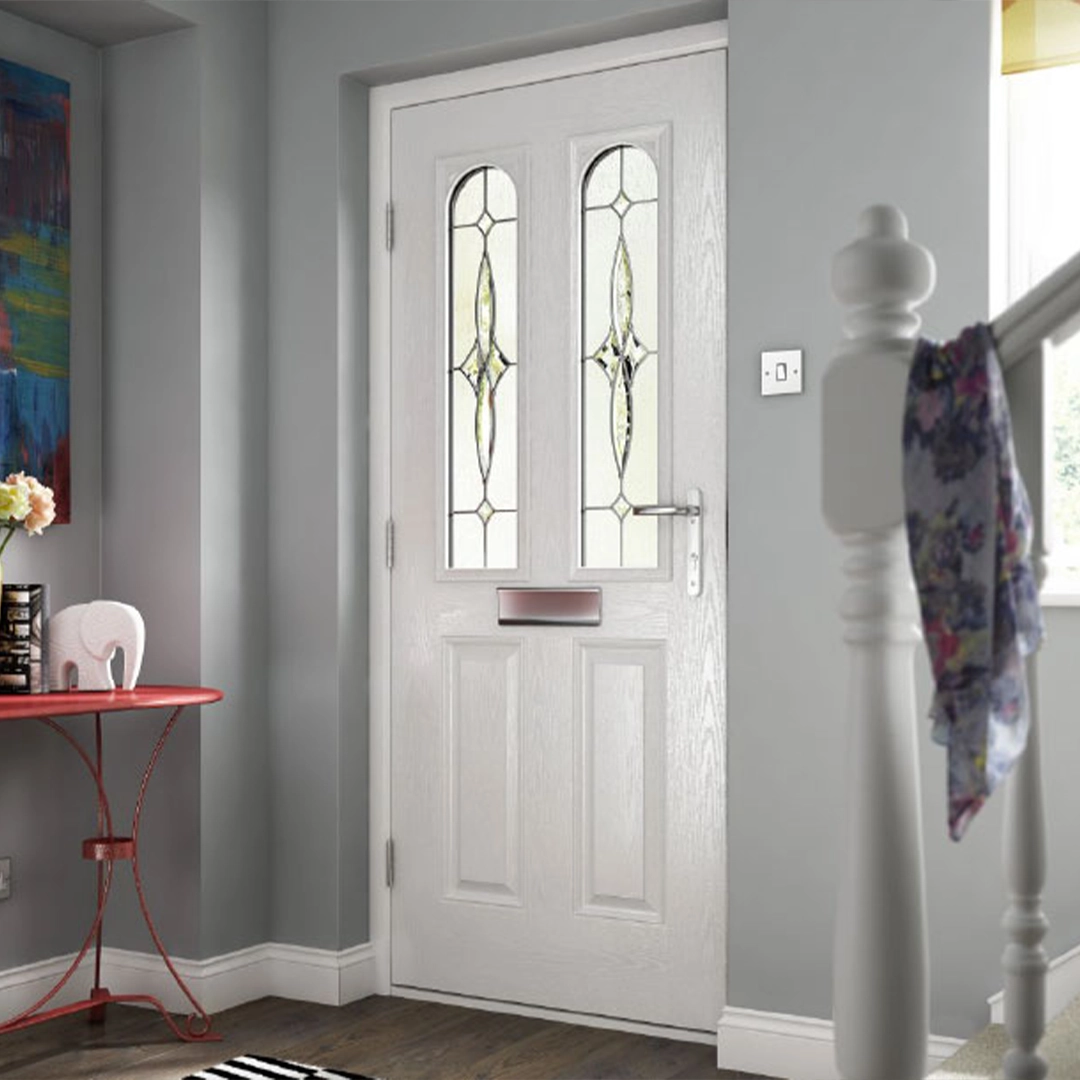 Our composite doors offer the optimum level of energy efficiency for your home as standard. They promise to create a warmer home and save you money on reduced heating bills for years to come.
A composite door is the best choice you can make when it comes to deciding on a replacement door. Our GRP composite door is up to 19% more thermally efficient than a 48mm solid timber core composite door and up to 17% more thermally efficient than a 44mm traditional timber paneled door.
How is a composite door different to a uPVC door?
Whereas a uPVC is constructed of just plastic, a composite door is constructed with a combination of materials including GRP (glass reinforced polyester) and a CFC- polyurethane foam core. Our composite doors are 44mm thick which is almost double the standard thickness of a UPVC door of which is 28mm. Overall, composite doors are the most thermally efficient, weather-resistant, low maintenance, and aesthetically stunning of all the front door types.
If you are in the market for a new front door, it does not get any better than a composite front door from Walkers. Get in touch to find out more today.
We have a huge range of door styles available to suit any style of home in West Yorkshire. Browse the options below and talk to us to discover the full range.