Around since the 17th Century, the classic French door design is still as popular today as it was then – and with good reason! Bringing more light into your home with French doors can make it feel larger and more open. Reconnect with your outdoor space and enhance your Yorkshire home with charming French doors from Walkers.
Make your dream home a reality
Offset the cost of your Upgrades with Guaranteed savings on heating
Classic & functional
French doors
When you need a style that works with the way you live, quality that will last, security that keeps your home and possessions safe, and energy efficient performance, invest in French doors from Walkers.
With energy efficiency firmly in mind, our uPVC French doors provide excellent protection against the diverse weather conditions we experience here up North! Resistant to warping or cracking, homeowners are safe in the knowledge that their French doors will stand the test of time for many years to come.
Energy efficient
French doors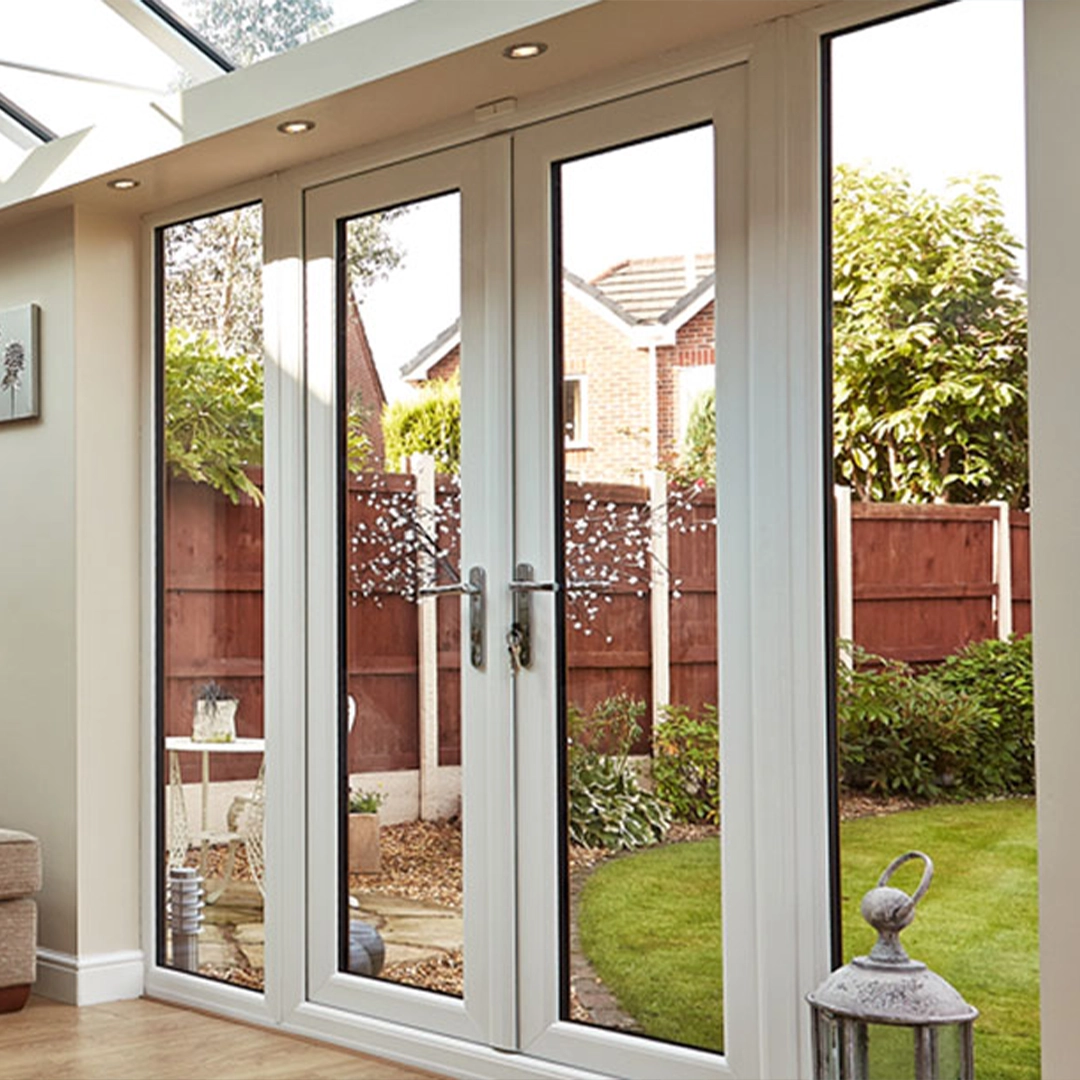 Our French doors are 'A+' rated for energy efficiency as standard. They will help to create a warmer home and save you money on reduced heating bills.
By investing in replacement doors from Walkers you will not only increase the value of your home but also lower your heating bills, potentially saving hundreds of pounds per year. We offer the most energy efficient sliding doors in Yorkshire that boast an A+ energy rating and low U-values between 1.2 – 0.8 W/m2k that fall far below the minimum requirements set out by Building Regulations.
We also offer a variety of glazing options and upgrades for customers looking to enhance their home's energy efficiency even further.
We have a huge range of door styles available to suit any style of home in West Yorkshire. Browse the options below and talk to us to discover the full range.