The energy efficiency of a window is shown in its Window Energy Rating. It is a single letter from A++ to E that measures a window's overall energy performance.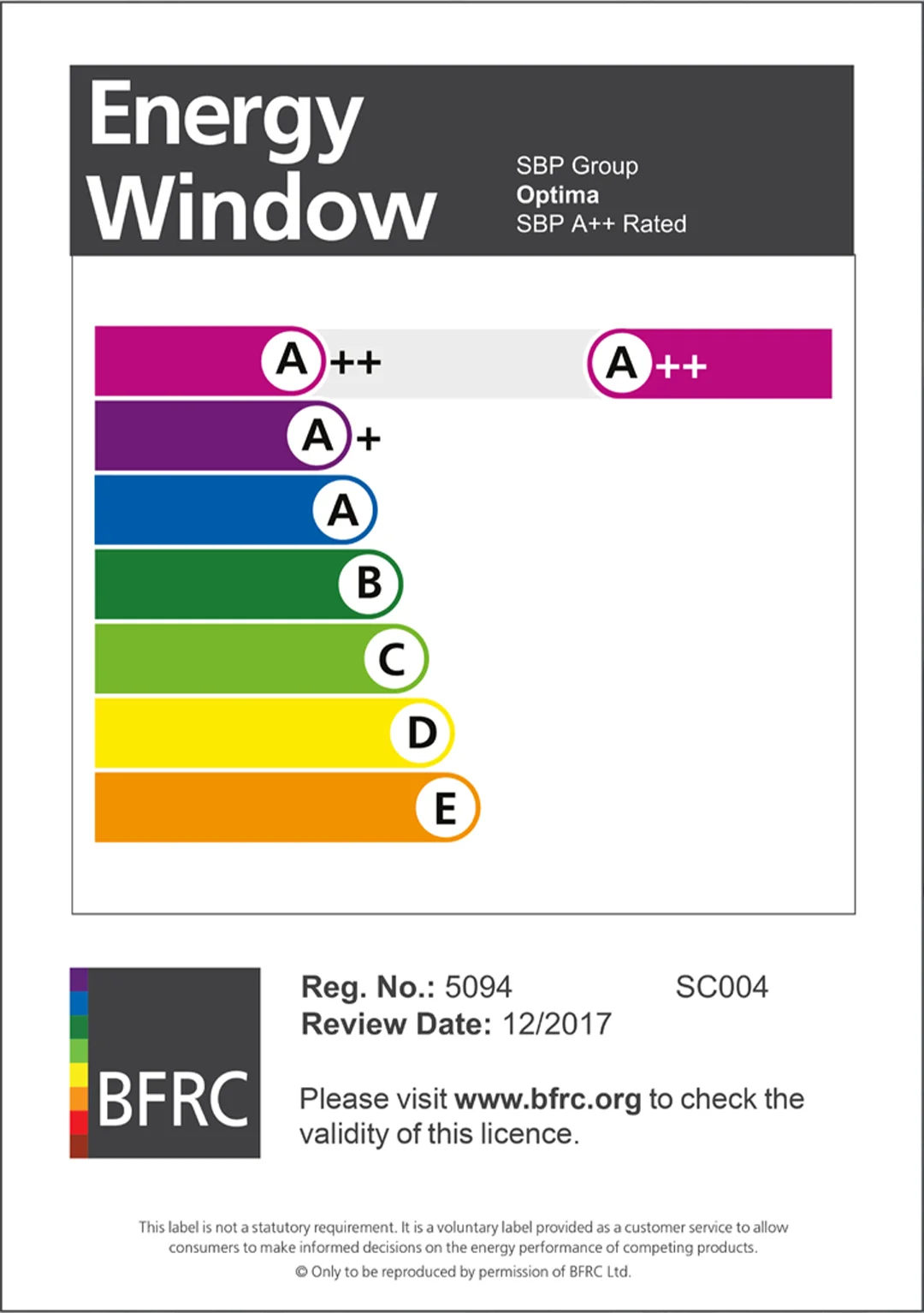 The energy efficiency rating is shown on a 'rainbow' label similar to the ones found on fridges, freezers and washing machines. uPVC windows and doors from Walkers Windows meet all government requirements for energy efficiency as standard. There are also a wealth of options to take your windows and doors to the highest standards of energy efficiency available.
UK Building Regulations state that new windows must have a minimum Window Energy Rating of C. When you choose Optima windows and doors from Walkers Windows you will be choosing products that meet these requirements as standard A+ rated.
Because your windows and doors will be made to order for your home, you will also have the option to enhance the energy efficiency to the highest of levels.